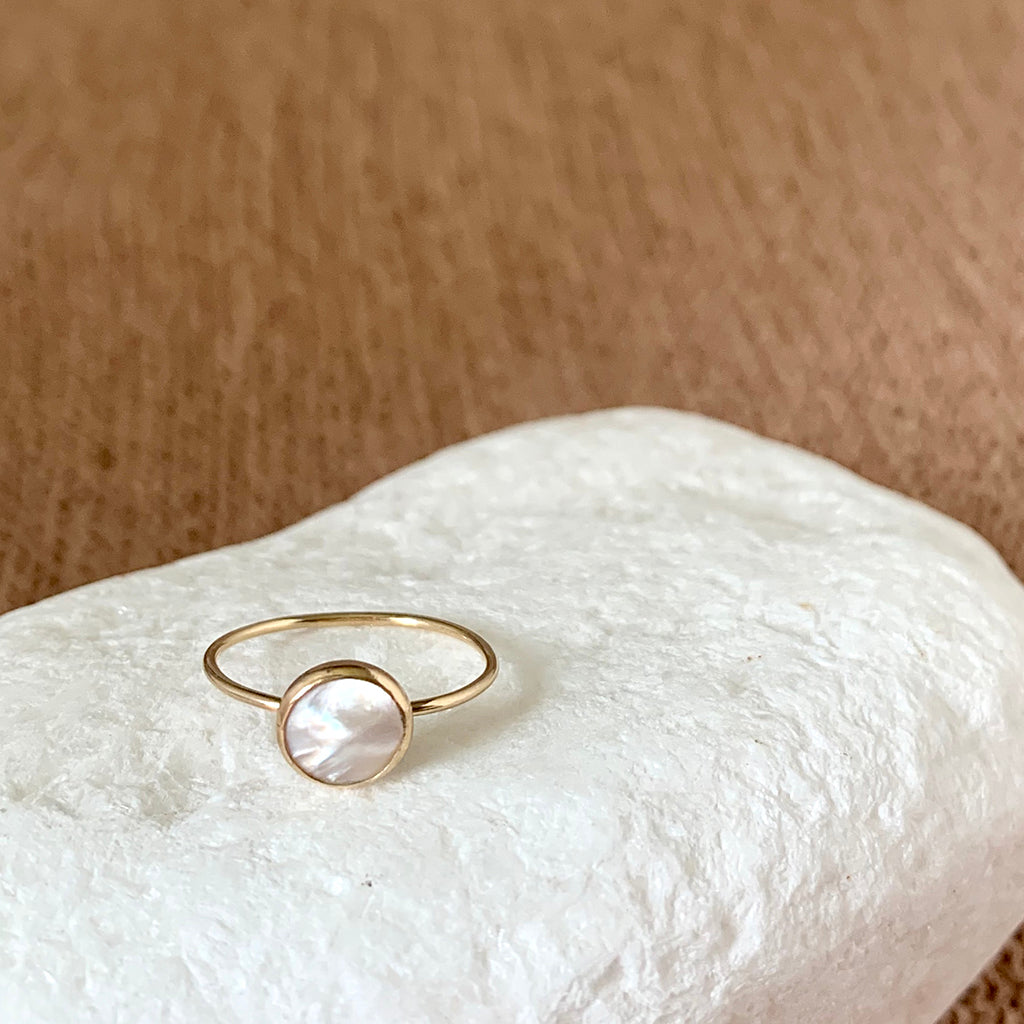 Top Five Reasons Why Pearls Are the Most Sustainable Gemstone for Your Jewelry Collection
Are you tired of buying trendy jewelry pieces that go out of style faster than avocado toast? Well, it's time to switch to something that never goes out of fashion - pearls! Grown from a tiny spec of sand, they show us the significance of change and growth. It looks different for all of us, but with care and attention it can result in something beautiful that effects those around us.

You might be wondering at this point ok, but "why are pearls sustainable?" Well, here are the top 5 reasons why pearls are the most sustainable and stylish gemstone:

1. Natural and Renewable
Unlike other gemstones that are extracted from the Earth, pearls come from living organisms. This means they are a renewable resource that can be harvested without causing harm to the environment. Go Mother Nature!

2. Low Environmental Impact 
Pearl farming is an eco-friendly process that doesn't require the use of heavy machinery or harmful chemicals. In fact, pearl farming helps clean and filter the water where they are grown. Can we say, "win-win"?
The GIA (Gemological Institute of America) writes that pearls, with proper cultivation, are "nature's sustainable gem". Also, the natural water the pearl lives in must be kept clean by the grower in order for it to grow. Empty shells are often crushed and used in farming for a soil additive or to feed chickens.

Oysters and clams are filter feeders that remove nitrogen from aquatic environments. They incorporate the nitrogen into their cells and tissues as they grow. So throughout their tiny lives, they are significantly reducing marine pollution.


3. Biodegradable
Pearls are one of the few gemstones that are completely biodegradable which means they won't contribute to pollution or harm the environment once they've been used up. Good for you, good for the planet!

4. Long-Lasting Durability
High-quality pearls can last a lifetime with proper care. This means that with the proper care, you can wear them forever and pass them down to the next generation, reducing the need for constant replacements. Think pearls when you are searching for meaningful heirloom jewelry!

5. Versatility
From classic to modern, pearls can be styled in a variety of ways. They're perfect for dressing up or down, and add a touch of timeless elegance to any outfit. We're talking instant chic. You'll get more wear out of a classic pearl any day.
So, there you have it - the top 5 reasons why pearls are the most sustainable and stylish gemstone out there. If you want to add some eco-friendly glam to your everyday wardrobe, then it's time to invest in some pearl jewelry. You'll be looking and feeling fabulous, while doing your part to help the planet. What's not to love?
These one of a kind pieces are made in the depths of clear clean water that's charged with life. Throughout my collection I use freshwater pearls and mother of pearls. They are beautiful, but understanding them beyond their pearlescent glow brings a whole new level of appreciation.

SHOP ALL PEARL JEWELRY HERE