JEWELRY CARe tIPS
Just like anything you wear, your everyday jewelry will need some cleaning too.
With some simple daily maintenance and an occasional deep clean, your piece can retain its beauty.
TIPS FOR EVERYDAY
Your days are busy, and we know that cleaning jewelry everyday isn't realistic! Here are some tips for light maintenance that can be done any day you see the need.

Usa a soft cloth to gently remove makeup and oils that can transfer from your skin to your jewelry. For example, if you know you've been sweaty that summer day or think the piece might have product on it (like hair gels or sunscreen), it's highly recommend giving it a quick rinse in lukewarm water and then drying it with a soft cloth.


Taking your jewelry off and storing it at night, before bed will also increase its longevity. This will helps reduce exposure to air and natural skin oils.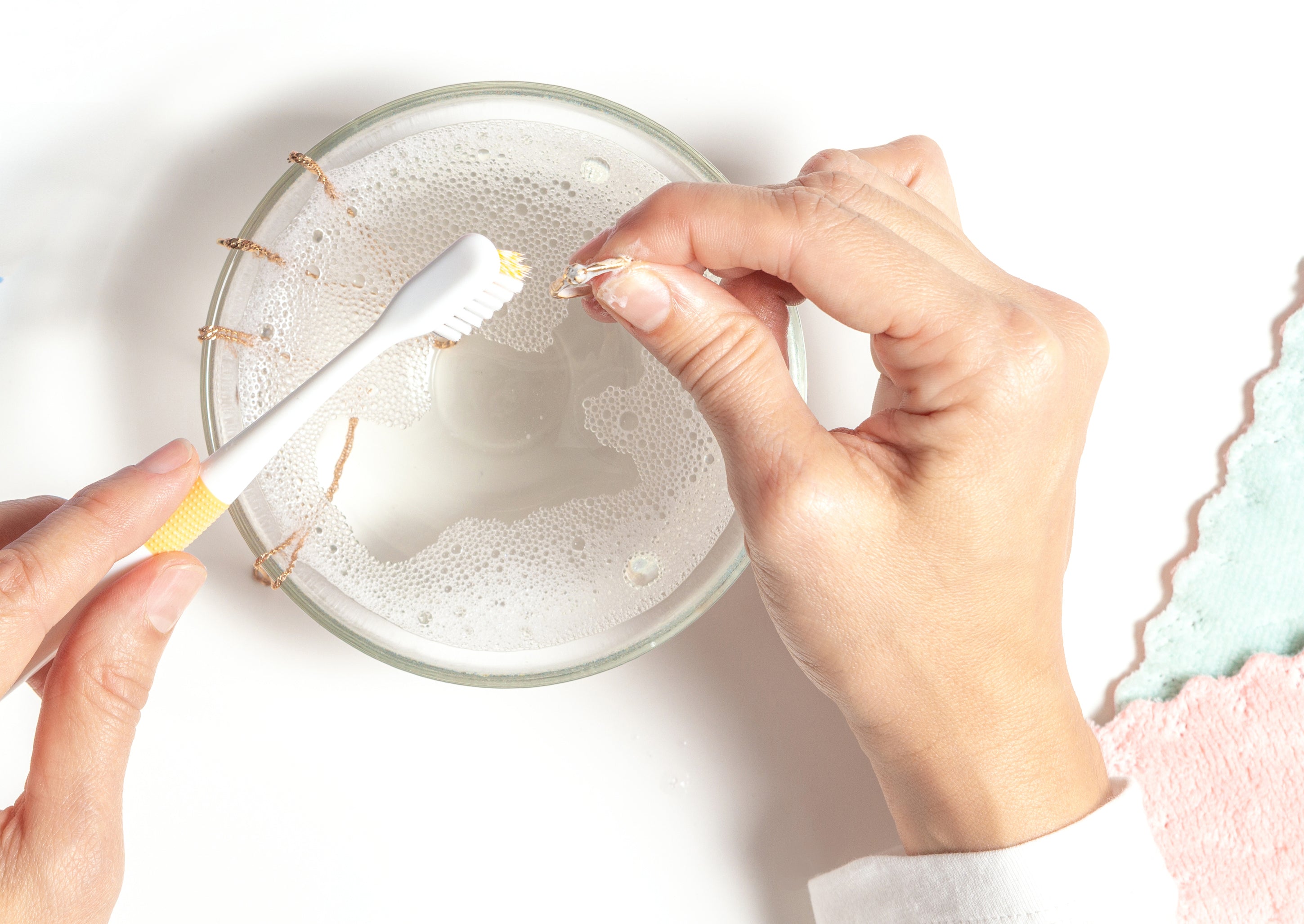 DEEP CLEANING
The timing on this can vary from every few months to once a year depending on how often you wear your jewelry. When you notice your 14k gold fill or 14k solid gold jewelry needs a deep clean, here is the best way to clean it: 
Get a small bowl of warm water and mix in a drop of gentle soap or mild dish soap
Soak your piece in the bowl for one minute
Scrub gently with a very soft toothbrush, making sure to really get into the gaps where dirt and product like to build up.
Rinse under lukewarm water several times to remove soap 
Dry well with a dry cloth for storage