PROCESS
Handcrafted in St. Louis, Missouri, my collection prioritizes being kinder to the earth, through mindful sustainable practices. Traditional hand fabrication methods, like hammers, saws, and stone setting tools, lovingly shape each piece, made with care from recycled metals sourced in the US. Embracing small-batch production and in-house crafting minimizes our carbon footprint and fosters artisan job opportunities, while supporting environmentally responsible practices.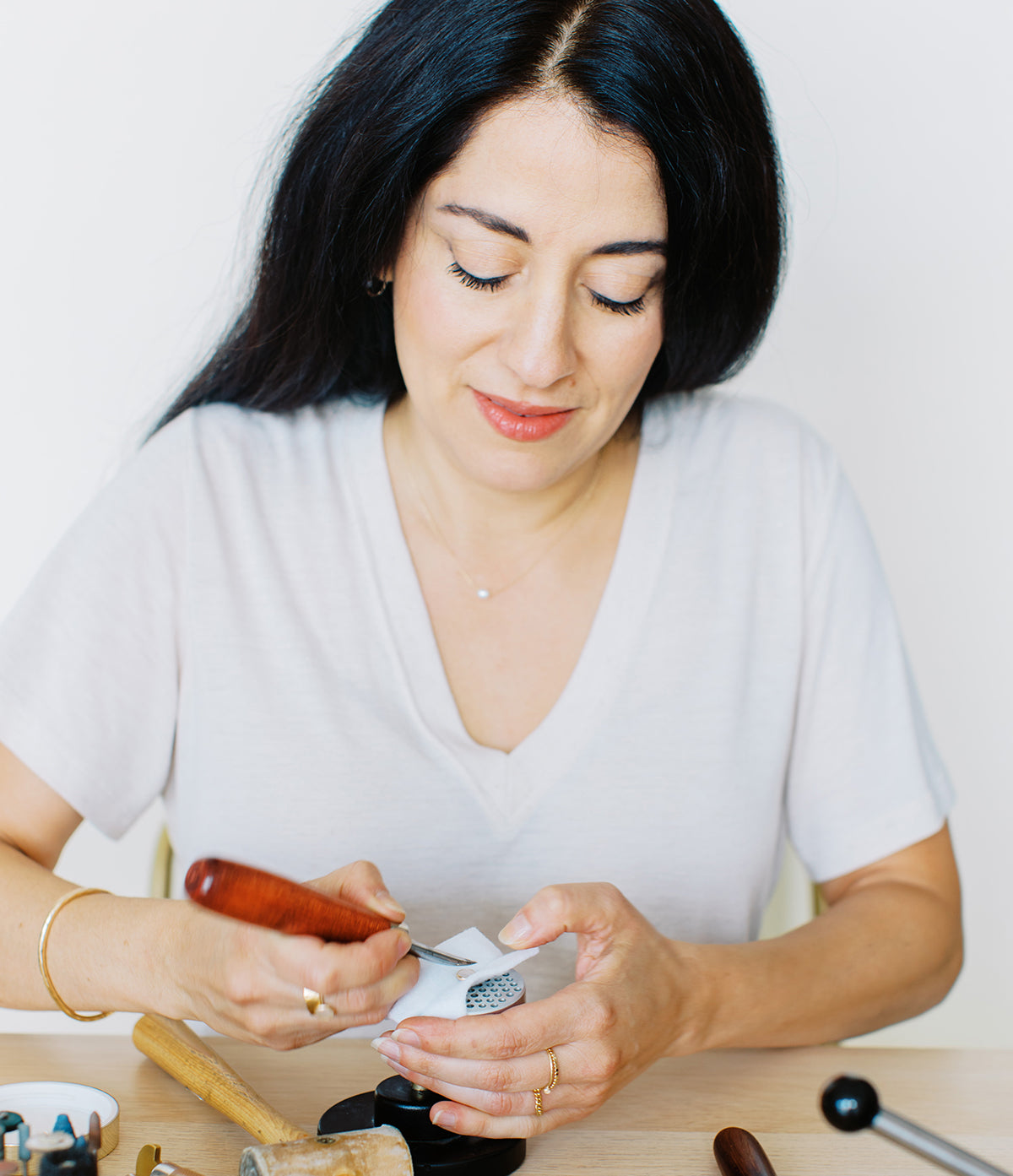 less is more
DESIGN
Comfort and versatility are the cornerstones of my jewelry designs, ensuring they seamlessly enhance your personal style and become beloved staples in your everyday collection.
Each creation begins with a powerful theme, igniting the creative process, but it is your unique spirit and unwavering confidence that breathe life into the jewelry, transforming it into a reflection of your inner strength and beauty.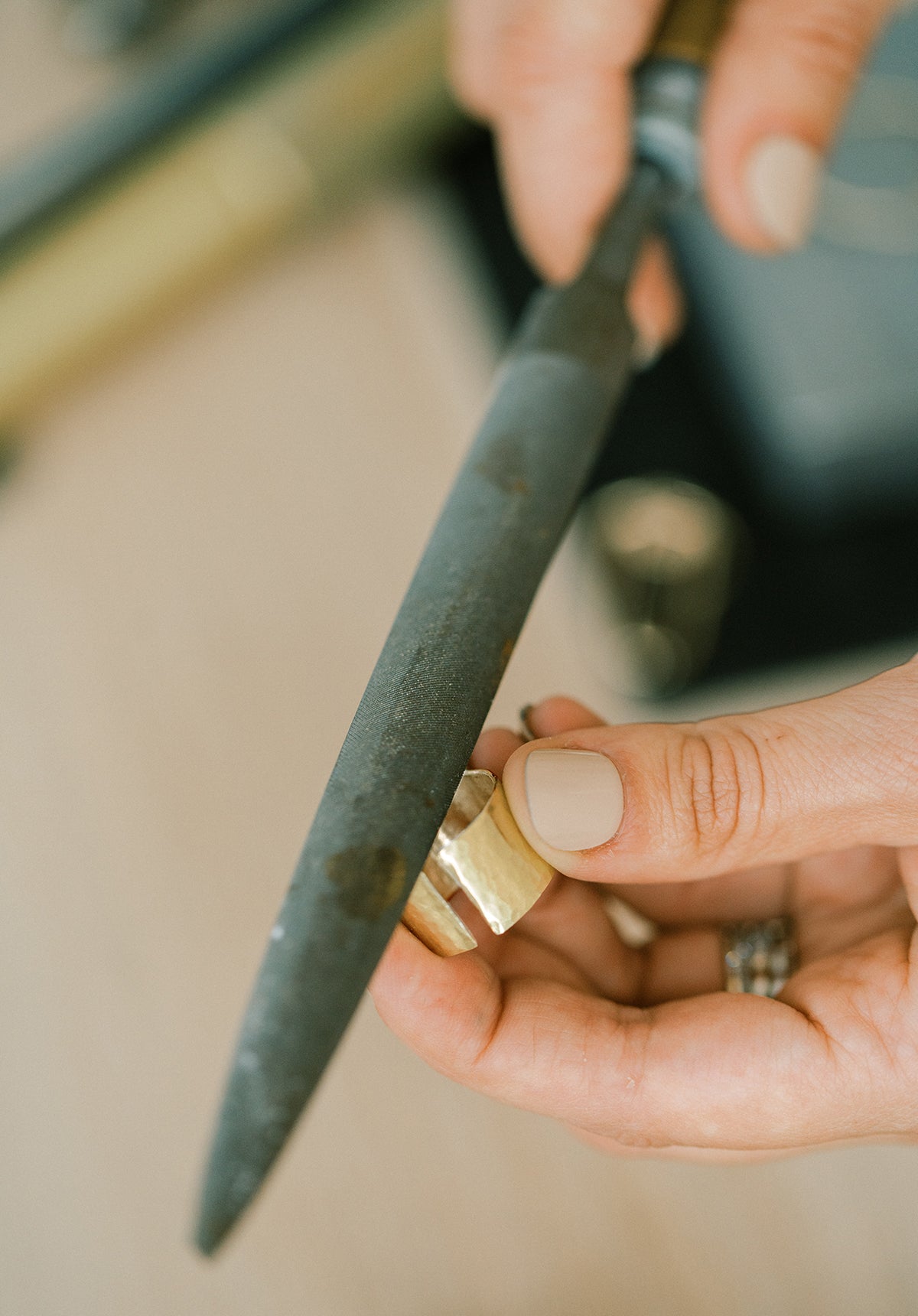 Handcrafted Brilliance
QUALITY
At our studio, every piece is designed and created one at a time, ensuring meticulous attention to detail and craftsmanship. We take pride in using gold-filled materials, which are at least 10 times thicker than plated alternatives, guaranteeing a longer-lasting and durable jewelry life. Our 14k solid gold pieces exemplify heirloom quality, symbolizing timeless elegance and lasting beauty for generations to come.
ELEVATE YOUR STYLE ETHICALLY
GEt 10% OFF TODAY
Experience the magic of Sara Patino Jewelry as an Insider. Sign up today and receive 10% off,
along with access to exclusive specials, styling advice, and sustainable jewelry insights.