RESPONSIBLE GEMSTONES
What makes a gemstone responsible or ethical? At Sara Patino Jewelry it's about ensuring that the stone was sourced in a way that respected the individual and community sourcing the stone. The actual process of mining or cultivating the stone should have practices in place that help restore the environment, and create minimal impact.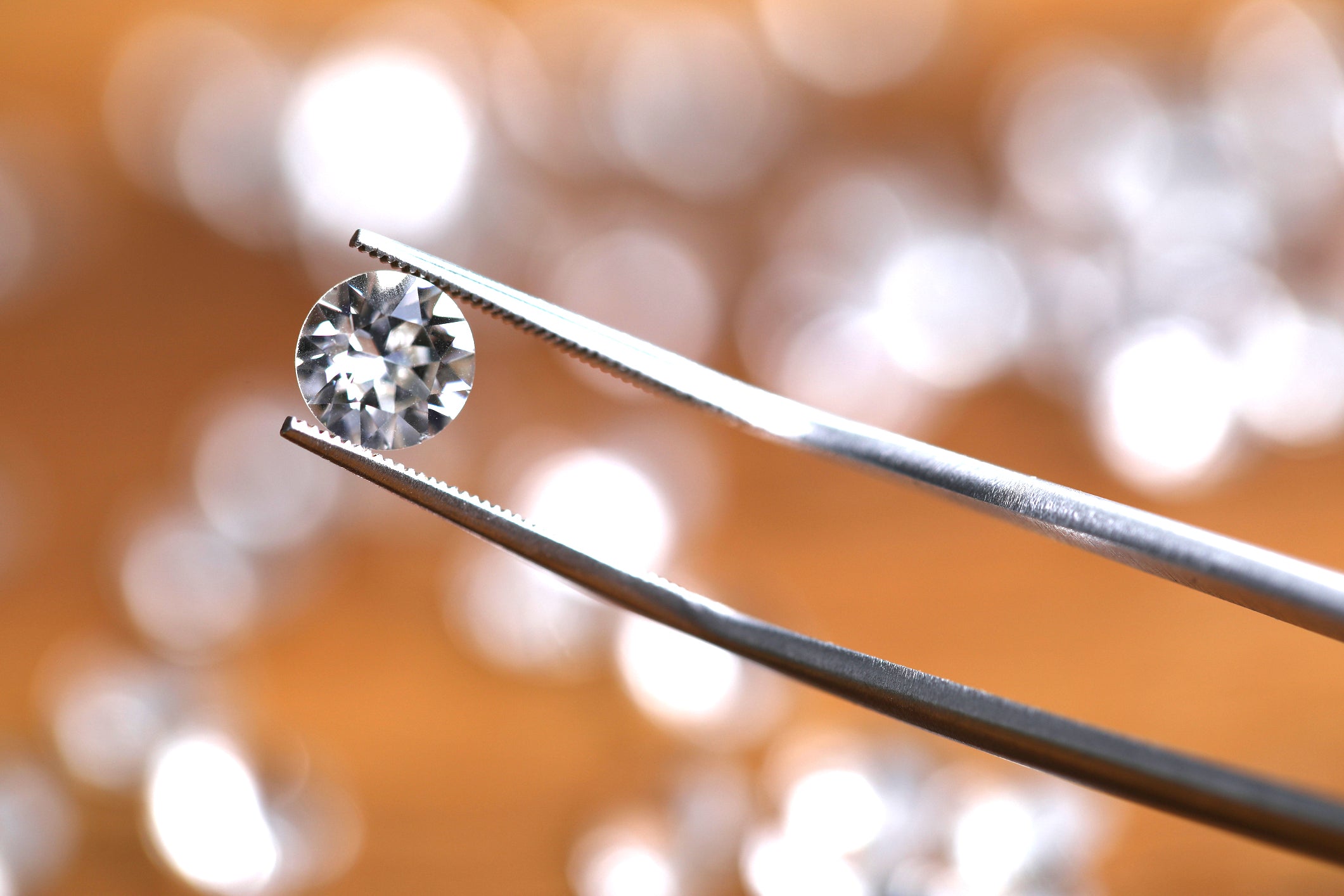 MY COMMITMENT
Conscious Sourcing
I ensure my gem suppliers are certified by the Responsible Jewellery Council. This certification ensures that their business practices are up to date with social and environmental guidelines set by the 17 United Nations Sustainable Development Goals.

The SCS Certification is another assurance I require. This makes sure suppliers actively avoid conflict metals and materials from questionable or illegal sources. They also meet fundamental benchmarks of social and environmental accountability, including risk management throughout the supply chain. 
GEMS OF INTEGRITY
The suppliers I purchase from are able to periodically visit the cutting factories that shape rough stones into my faceted gems and cabochons.
They provide documentation and proof that ensures these best practices:
Fair wages

No child labor
Adequate ventilation
Available health care
Reasonable work hours
Allowance for time off and reasonable vacation
Compliance with local labor and pollution laws
RADIATE ELEGANCE SUSTAINABLY
GET 10% OFF TODAY
Step into a world of mindful luxury as and get 10% off, along with exclusive specials,
styling secrets, and eco-friendly jewelry wisdom. Sign up below!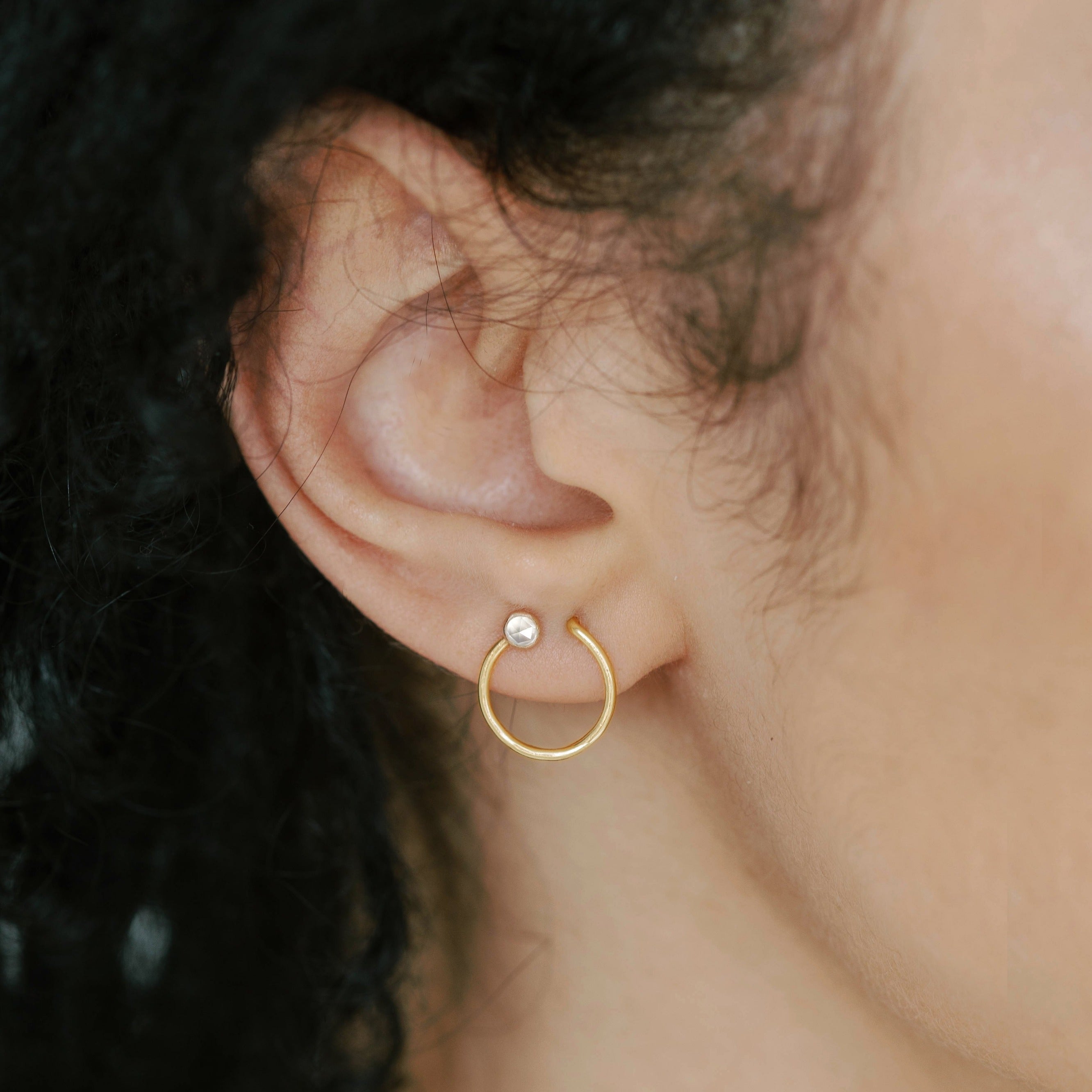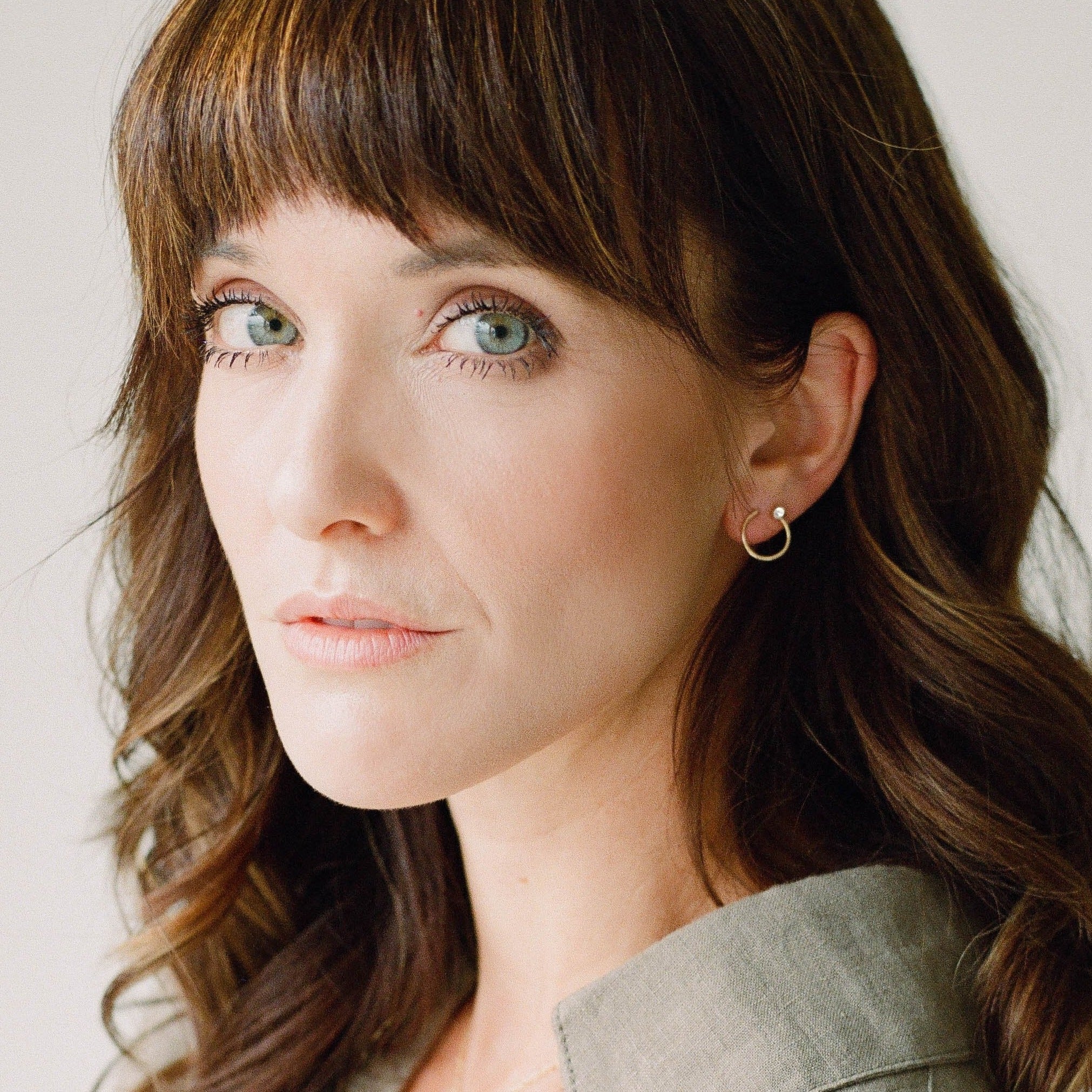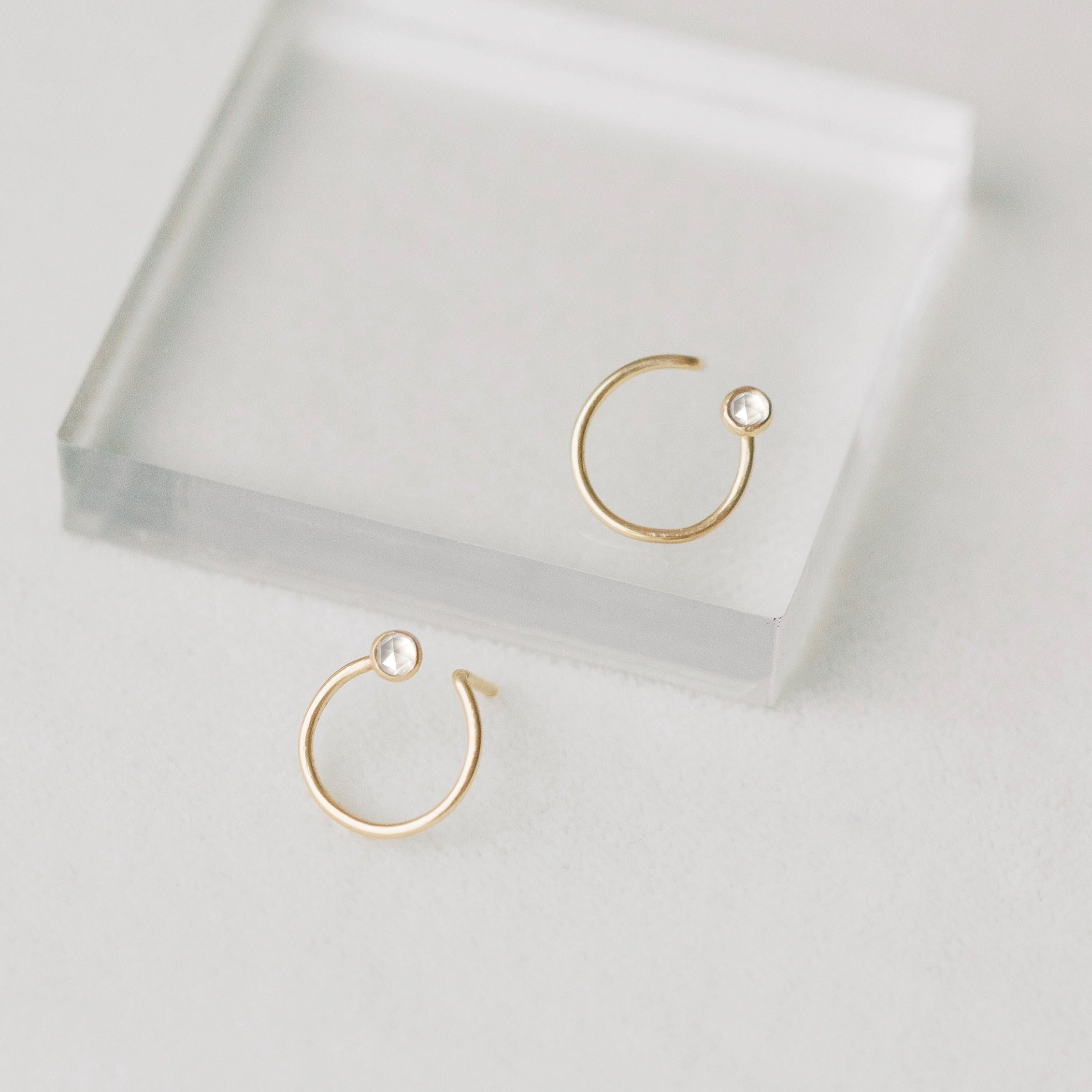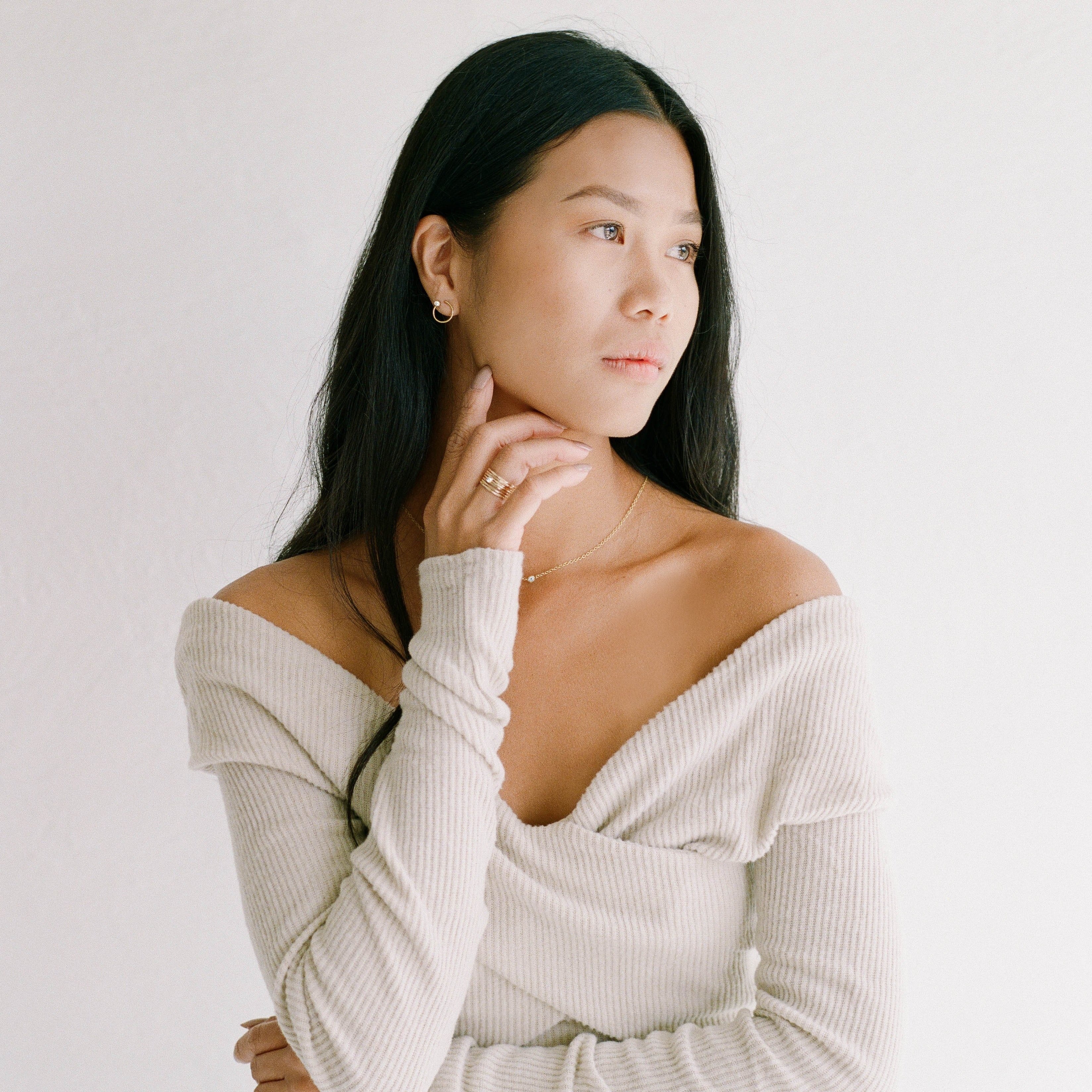 ---
Stunning and sophisticated, these Gold Circle Stud Earrings with White Topaz make a statement in the most beautiful way. Expertly made with recycled gold filled metal and white topaz, they have a unique, circular shape that stands out amongst traditional jewelry designs. Enjoy a touch of luxury with these contemporary earrings.
1/2" in diameter
3mm Genuine rosecut white topaz stone 
Open circle shape is recycled 14k gold filled
Comes with earring backs