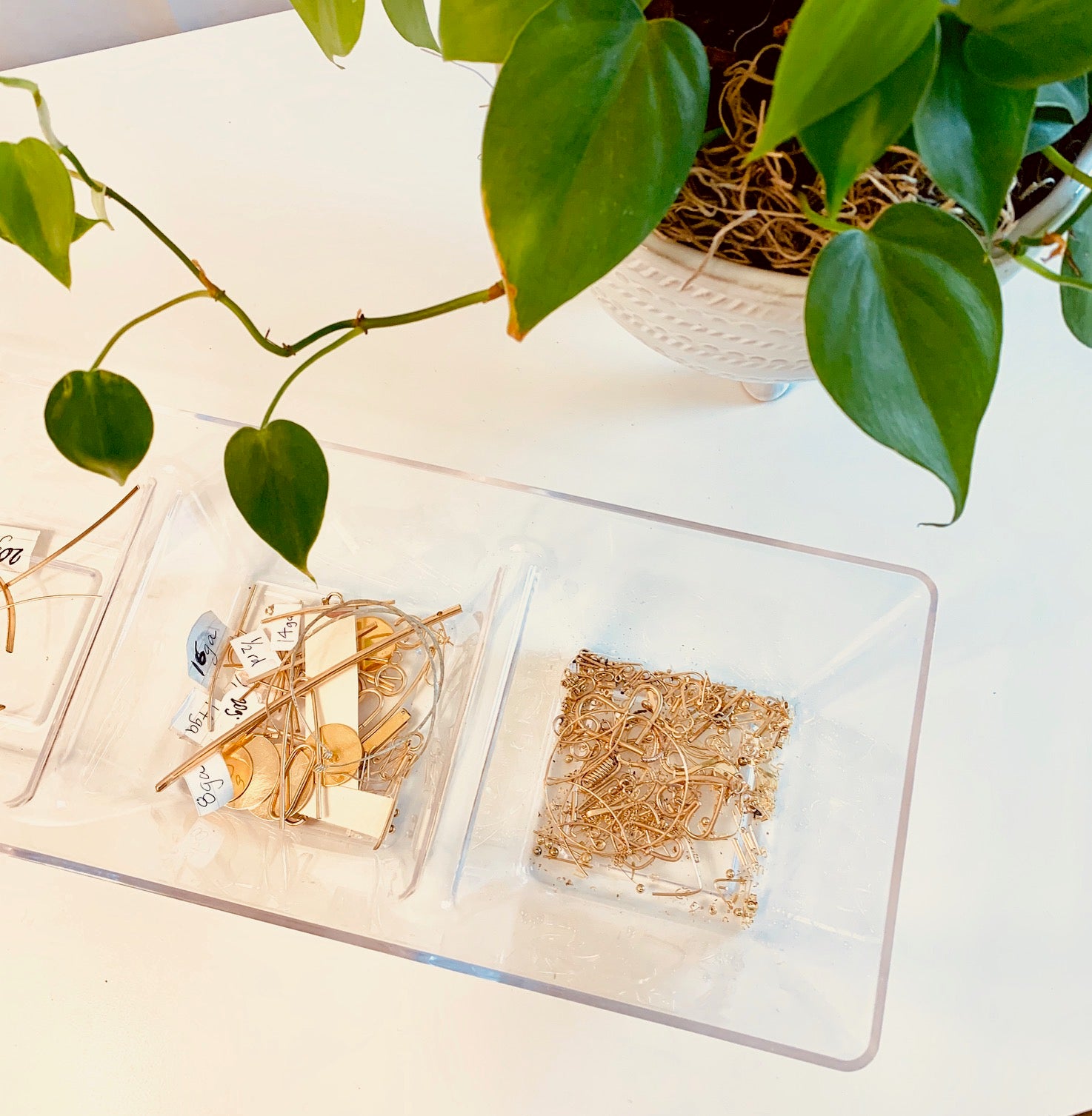 Where does recycled gold and gold filled jewelry come from?

When I started learning about recycling gold and gold filled jewelry, I gained a whole new appreciation for this lovely metal! I gathered some highlights you can quickly read.
When mining for gold, most mines use mercury in the process, which disrupts the eco system and harms valuable natural resources miles from the mine. There is so much in circulation, there is no need to mine the precious earth for more metal.

Here's a quick overview:

WHERE DOES RECYCLED GOLD & GOLD FILLED COME FROM?
Jewelry studio scraps (like my photo above)

Unwanted jewelry

Dental scraps (yucky!)

Computer parts

Aerospace electronics
HOW IS IT MADE?

A refinery determines the purity of the metal to be recycled with a quick acid test or electronic tester

They then sort the metals into 14k, 24k, gold filled etc.

Refineries may refine the metals together or apart

Refineries use various methods, but basically with a ton of heat and some chemicals, the metal is melted and impurities are removed.

They then form it into stock materials like wire, sheet, tubes, casting grain and even coins and bars. (see image below)
WHERE CAN YOU RECYCLE YOUR GOLD AND GOLD FILLED JEWELRY?

Your local jewelry shop might by jewelry scraps and unwanted jewelry

There are many places to choose from, but looking into the above are good places to start to giving old jewelry a new life!



 Photo by MJSA